Over a period of five weeks a collective of writers of the River Dart worked collaboratively on a web-based writing project about the River Dart and the history – fictional or otherwise – of Dartington Hall. A series of short texts were written separately, for zines, postcards and blog posts. These texts were then collected, found texts and images were added, and all were collated onto this Google Map:
http://maps.google.com/maps/ms?ie=UTF8&t=h&msa=0&msid=109811778856642161490.00046c5ac479d9ec8655d&ll=50.443513,-3.841095&spn=0.538733,1.454315&z=10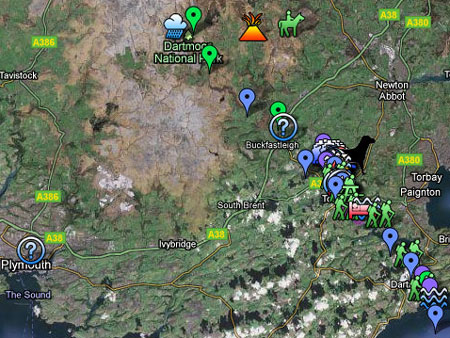 For more information on how the writers of the River Dart came to collectively create DARTING: A Collective Story Map, visit their blog: http://dartingmap.blogspot.com/
. . . . .