They've been busy over at Obx Labs in Montreal, and I've been slow to report it. Over the summer they updated their Know app (for iPhone/Pad). Know V 2.0 is based on Buzz Aldrin Doesn't Know Any Better, an interactive touch screen poem by Jason E. Lewis about crazy talking with a street-person outside a pawn shop on a sunny San Francisco afternoon. Know V 2.0 expands on the original by creating a mini publishing platform, hosting texts about the difficulty of knowing, featuring a set of new poems by guest writers including David Jhave Johnston, Loss Pequeño Glazier, Jason Camlot, Jerome Fletcher, and two new poems from me J. R. Carpenter.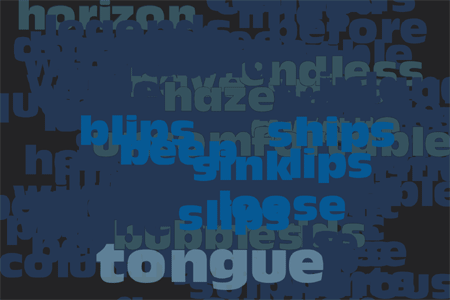 Up from the Deep || Know || J. R. Carpenter
Behind the scenes, this update of the Know app involved the creation of PoEMMaker, an interface built by Obx which enables poets to input their texts directly, adjust settings for the size, colour, movement, and speed behaviours of their texts, view the results on their phones, and make as many further adjustments necessary. Download Know for free.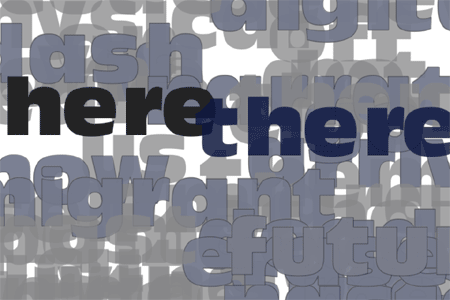 twinned notions || Know || J. R. Carpenter
The Speak app (for iPhone/iPad) has also been updated. Speak v. 1 was an interactive poem about place, displacements, language and mistaken identity. Speak v. 2 featured commissioned texts on these themes from David Jhave Johnston, Jim Andrews, Aya Karpinska, and one from me called Muddy Mouth. Now, in Speak v. 3, users can enter their own text and interact with it in the Speak way, or they can feed the app with text from a Twitter stream. Download Speak for free
Both Know and Speak are part of Obx's Poetry for Excitable [Mobile] Media (P.o.E.M.M.) Cycle. For more information about this and other Obx projects, visit: http://www.poemm.net/ and http://www.obxlabs.net/