My first novel, Words the Dog Knows (Conundrum Press, 2008), won Best English Book at the Expozine Alternative Press Awards Gala held Tuesday, March 3 at Casa del Popolo, 4873 St-Laurent in Montreal. Six prizes were awarded, recognizing the best English and French books, comics and zines sold at Expozine, Montreal's annual small press, comic and zine fair.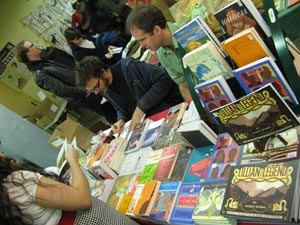 Expozine 2008 took place on Saturday, November 29 and Sunday, November 30, 2008. By far the largest Expozine ever, this 7th edition saw close to 300 exhibitors and 15 000 visitors. Each exhibitor was asked to submit one publication to the Expozine Alternative Press Awards. 36 titles were short-listed. The short list for Best English Book included some of my favourite people. I'm so glad I was nominated – otherwise I would have been tough deciding whom to root for.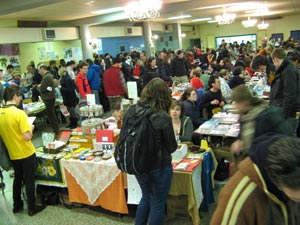 Winners were chosen by an esteemed panel of judges. Here's what they had to say about Words the Dog Knows:

With fluid, unpretentious prose scattered with humour, Carpenter imparts wisdom about daily life – sometimes between the lines – in this picturesque and gentle novel.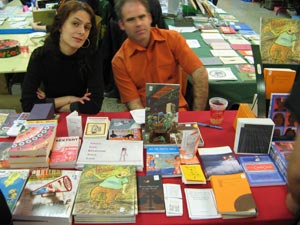 Huge thanks to the judges, to Andy Brown and Maya Merrick at Conundrum Press, and to Lousi Rastilli, Billy Mavreas and everyone else who makes Expozine happen.
. . . . .