Instructions and notes very necessary and needful to be observed in the purposed voyage for discovery of a passage eastwards ~ an essay by Barbara Bridger and J. R. Carpenter, 2015.
if the wind does serve
go a seaboard the sands.
set off from thence.
note the time diligently.
turn then your glass.
keep continual watch.
appoint such course
as you think good.
according as the wind serves
from that time forwards
(if your ship be lose, under sail, a hull)
at the end of every four glasses
(except calm)
sound with your lead.
note what depth you find
and also the ground.
if it happen by swiftness
that you cannot get ground
note what depth you
prove you find no ground.
as well outwards
as homewards.
when you come upon any coast
or find any bank in the sea
use your lead oftener.
note the depths into harbours.
keep your dead reckoning.
note what way the ship has made
how her way has been
through the water.
consider the sea.
note things worth noting.
the wind
upon what point you find it
what force or strength it is
what sails you bear.
if you should omit to note these things
I would not have you let slip any longer.
do diligently observe
the latitude
and variation of the compass
when you may be ashore.
the place and places
the time and times.
do the same when you have sight
of any coast or land.
do presently the same
with your sailing compass
how it bears off you
noting your judgement
how far you think it
drawing the form in your book
how it appears to you
how part thereof bears off you
and the extremes also
in sight of the same land at both ends.
distinguish by numbers
what point of the compass
do you again set
that first land seen
of the parts there of
that you first observed.
if you can well perceive
discern the notable points
or signs upon the land
you may then see
distinguishing by numbers
drawing in your book
the shape of the same land
as it appears unto you.
and so the third time
in passing any and every coast
draw the manner
of biting in every bay
every harbour or river mouth
the lying out of every point or headland
(unto which you may give apt names
at your pleasure).
where high cliffs are
where low land is
whether sand
hills or woods
not omitting
to note
any thing sensible
any good purpose.
carefully
with great heed
note observations as aforesaid
and afterwards make demonstration
how far the land you first saw
was then from you
how far the one par
from the other
upon what course
one lieth from the other.
when you come upon any coast
where you find floods and ebbs.
note the time of the highest
and lowest water in every place
slake or still water
off full sea.
which way the flood doth run
how the tides do set
how much water
what force the tide hath
to drive a ship in one hour
or in the whole tide
what difference
between the running
of the flood
and the ebb.
if upon any coast
the current run always one way
note the same duly
what force it hath to drive a ship.
as often as you may conveniently
come upon any land
make observation
for latitude and variation.
with your instrument
for trying of distances
observe the platform of the place
and many things (worth noting).
your whole travel
description of discovery
will be chiefly
at your hands.
you may not forget.
note as much as you can.
learn or perceive
the manner of the soil
the fruitfulness of every place
and disposition of the people
the commodities they have
what they covet and desire.
give trifling things
unto such people.
offer them courtesy
friendship.
you may
win their love.
favour toward you
not any wrong or hurt.
deal wisely.
keep out of dangers.
return home again.
adventures with you
our whole country.

...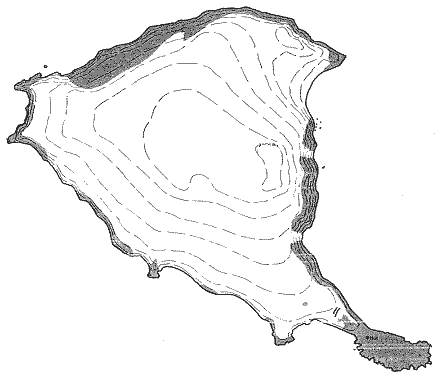 1775

1 January: entered the Southern Atlantick Ocean

landed on Staten Island

6 January: the Carpenters at work upon a spar we got at Norfolk Island

9 January: many dread to fall in with land.

I am quite impartial

14 January: an island of ice turned out to be land wholly covered with snow

16 January: named an island Bird on account of the vast number upon it

17 January: not a tree or shrub to be seen, not even big enough to make a tooth-pick

20 January: this isle cannot produce ten thousand part of the ice we have seen

either there must be more land, or else ice is formed without it

23 January: after two hours of thick fog, clear weather gave us a sight of 3 or 4 rocky islets

27 January: farther I did not intend to go, unless some certain signs of soon meeting with land

28 January: the ice islands which surrounded us showed a flat even surface.

some were two or three miles in circuit

31 January: the fog cleared away a little and we discovered land ahead

3 rocky islets of considerable height, the outer-most terminated in a lofty peak like a Sugar Loaf

2 February: no more Cape Brandy or Arrack on board

named an island Southern Thule, the most southern land yet discovered

6 February: set our course North

we were now not in a condition to undertake great things

8 February: this wind seems to conduct us nearer & nearer to the end of our career

21 February: it was no longer to be doubted

the ice hills had deceived us

...
...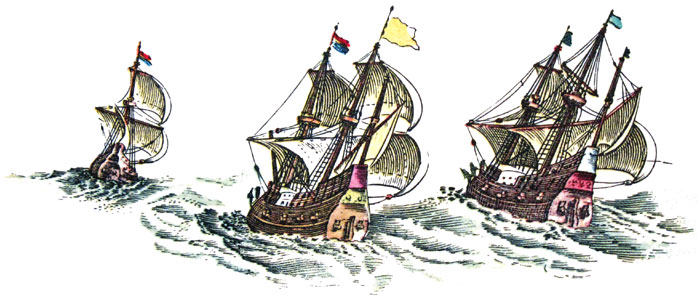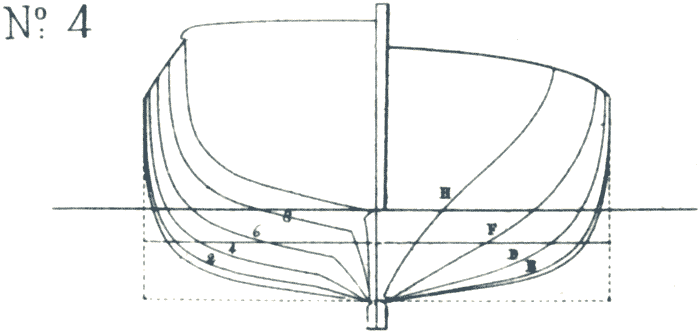 ...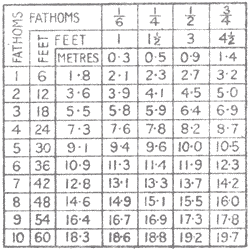 ...

Take soundings whilst under way.

Take your place at the forward chain plates.

Secure yourself from falling overboard by a breast band tied between two shrouds.

Lean forward against the breast band to swing your lead in the clear.

Throw your lead as far forward as possible.

If hove properly, the line pays out with a little tension as it passes through the hands.

It is easy to tell when it has reached the bottom by the sudden slack felt.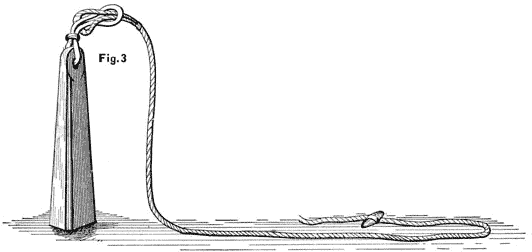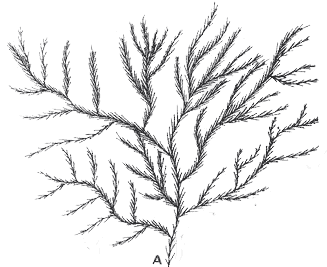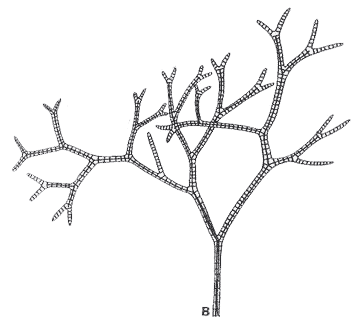 All that is told of the sea has a fabulous sound to an inhabitant of the land, and all its products have a certain fabulous quality, as if they belonged to another planet, from sea-weed to a sailor's yarn.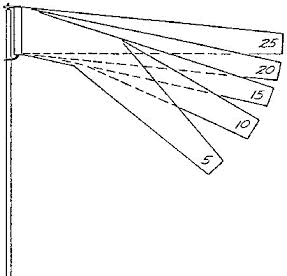 ...
...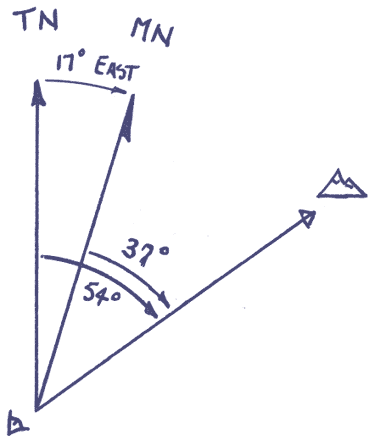 I possessed two or three articles, especially a pocket compass, which created unbounded astonishment.

In every house I was asked to show the compass, and by its aid, together with a map, to point out the direction of various places.
...



2004

28 November: set off from Cambridge on the long journey southwards

crossed the Southern Ocean in calm seas and good weather

9 December: arrived amongst hundreds of gentoo penguins

11 December: continued southwards but soon hit sea-ice

12 December: the shifting brash ice made fascinating patterns

13 December: ice the consistency of porridge, impossible to move through

14 December: by the end of the day we had reached our limit

edged slowly out of the pack-ice

retracing the path we had forged

a disappointed crew returned to the edge of the sea-ice

began the journey northwards

15 December: travelled north through fantastic scenery

16 December: some parts of the coast look quite familiar to us by now

17 December: a plane journey of two and a half hours

18 - 21 December: training

walking roped together as a pair

abseiling and jumaring

crevasse rescue

ice-axe arrest

setting up a pulley system

breaking a fall using an ice-axe

walking with crampons

camping on a glacier

22 December: set up the GPS station to run continuously for at least a week

monitoring small movements in the earth's crust

24 December: a pleasant walk along the scree slopes

25 December: only two of us staying in the isolated hut throughout the festive season

only two of us on an island the size of Wales

27 December: visited a number of survey points on nearby islands

29 December: the aerial survey kit arrived

30 December: went out on test flight to check that the camera equipment and new GPS attachment were working

1 January: took low-level photographs of penguin colonies to be used for a penguin census

2 January: all others have departed

I stay to await the good weather needed to complete our missions

...
...
Our general named sundry islands, mountains, capes and harbours
after the names of divers noblemen and other gentlemen his friends,
as well on the one shore as also on the other.

...
I was no bird of passage, no gannet, or albatross, to circle once and dip a wing and then fly on over the boundless ocean.



...
...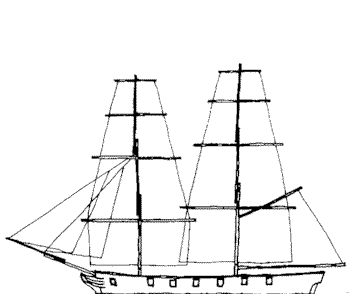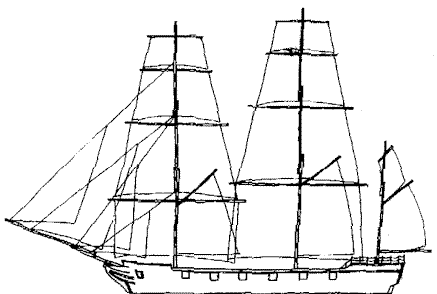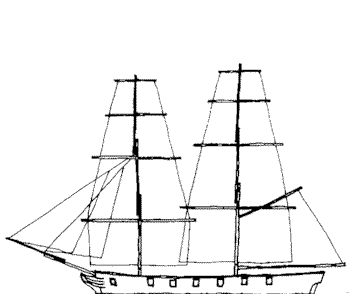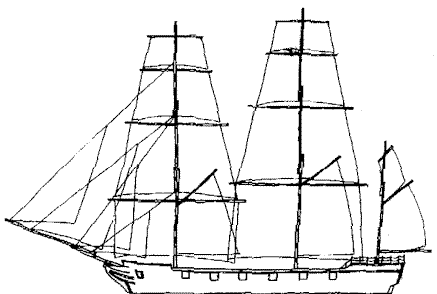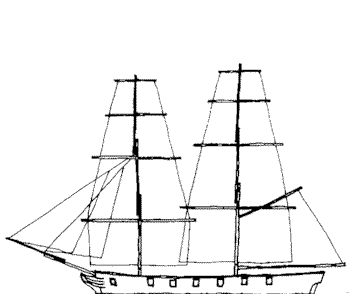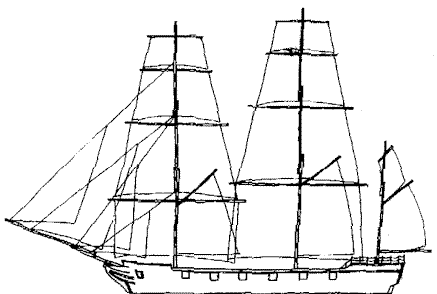 She was launched in 1820.

She never saw active service.

Her career as a survey ship began in 1826.

She was thoroughly prepared for her work.

Before her second voyage her deck was raised by 18 inches and her rig was converted from brig to barque by the addition of a mizzen mast.

The mizzen made her more handy under sail and the raised deck increased the space below.

Nevertheless, her crew lived under extremely cramped conditions.

No fewer than 76 people were aboard her 90 foot hull when she sailed for South America in 1831.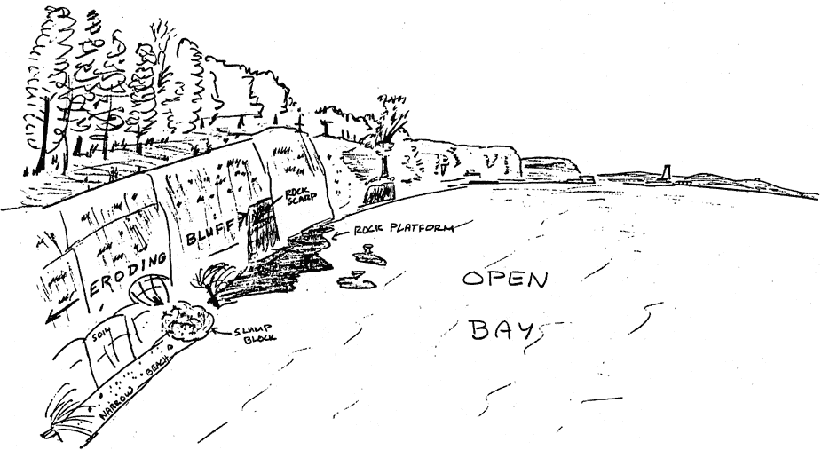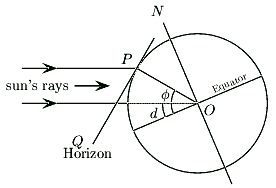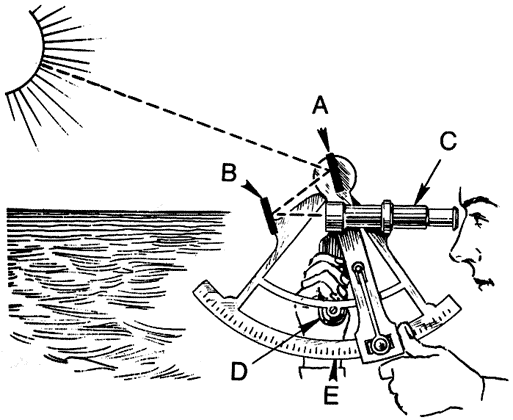 ...
...

...
1773

This place called the Lick is nearly level and lies between the head of the swamp and the ascent of the ridge.

The earth, from the surface to an unknown depth, is an almost white or cinereous-coloured tenacious fattish clay which all kinds of cattle lick into great caves, pursuing the delicious vein.

It is the common opinion of the inhabitants that this clay is impregnated with saline vapours arising from fossil salts deep in the earth.

I could discover nothing saline in its taste, but I imagined an insipid sweetness.

Horned cattle, horses,and deer are immoderately fond of it, insomuch that their excrement, which almost totally covers the earth to some distance round this place, appears to be perfect clay which when dried by the sun and air is almost as hard as brick.




...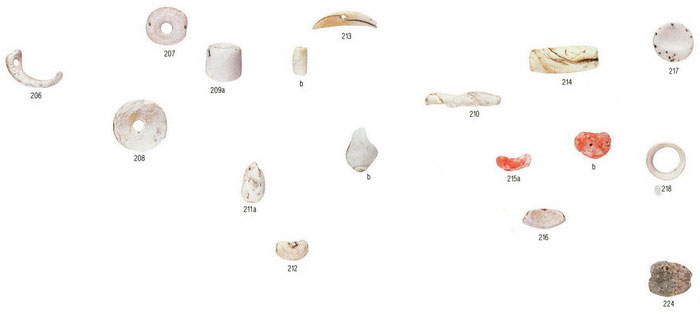 ...
1575

31 May: departed from Harwich

6 June: came by the coast at Cape Clear

fourteen days without sight of any land or any other living thing

20 June: the general descried land and found it to be West Friesland

the savage and simple people so soon as they perceived us fled fearfully away

we brought away two of their dogs

we left in recompense bells, looking glasses, and diverse of our country toys

23 June: having a fair and large wind we departed from thence

to the northwards of this coast we met with much driving ice

30 June: struck a great whale with such a blow that the ship stood still

forced many times to stem and strike great rocks of ice and so, as it were, to make through mighty mountains

2 July: a sudden and terrible tempest at the southeast, blowing from the main sea

upon our backs great countries and islands of ice

outrageous winds, fleeting ice

8 July: a more favourable wind at the west northwest gave us liberty, scope, and sea room (great comfort)

plied off to seaward

resolved there to abide until sun might consume the ice from the place of our passage

10 July: the weather continuing thick and dark

dark mists, continual fog and ice

we should have perished for lack of food to eat

we should have been eaten by ravenous, bloody, and men-eating people

23 July: long time now alone

ice choked up the passage

26 July: the ship leaky, the stem beaten

much ado to keep above water

it was the most impossible thing of the world

27 July: there fell so much snow, with such bitter cold air, that we could scarce see one another, nor handle our ropes and sails

the winter must be extreme, where found so unseasonable a summer

31 July: not withstanding the great storm, with incredible pain and peril, at length got through the ice

recovered our long wished port after many attempts and came to anchor

9 August: after due examination, and true account taken, there was found want of drink and fuel

it was fully agreed upon that no habitation should be there this year

30 August: the better to allure those brutish and uncivil people to courtesy against other times of our coming, we left pictures of men and women in lead, men on horseback, looking glasses, whistles, and pipes

buried the timber of our pretended fort

sowed pease, corn, and other grain to prove the fruitfulness of the soil against the next year

dark foggy mists and the continual falling snow and stormy weather, now daily ever more increased

argument of the winter's drawing near

31 Auguest: the taking in of fresh water

1 September: departed from the Sound

1 October: arrived safely in England

there died in all this voyage not above forty persons, which number is not great, considering


...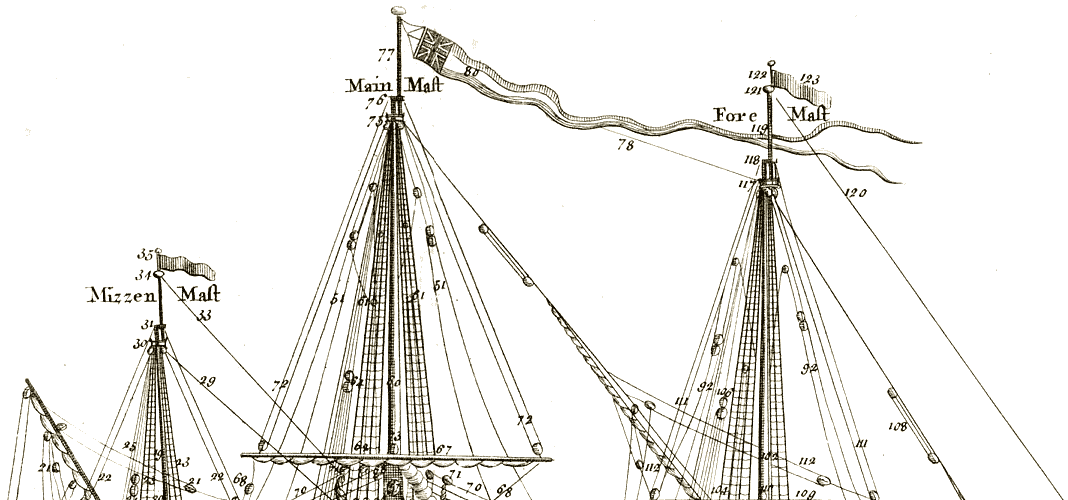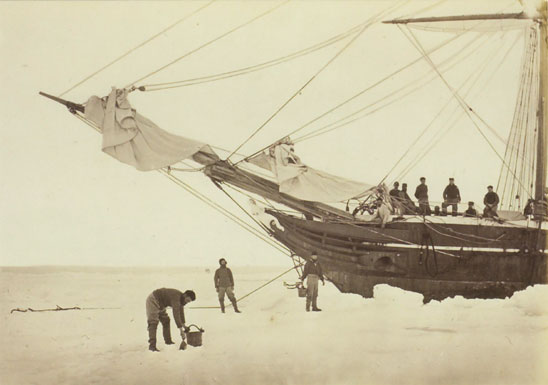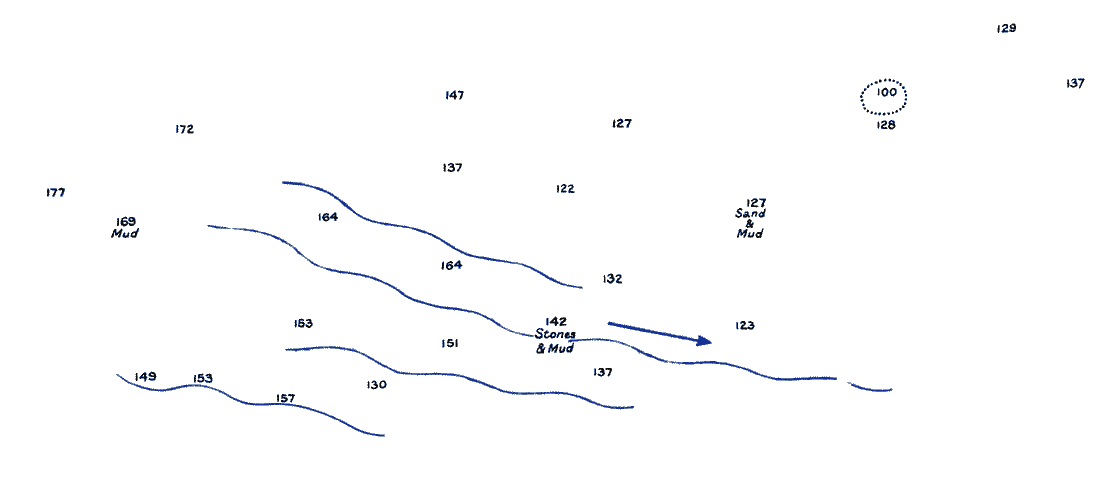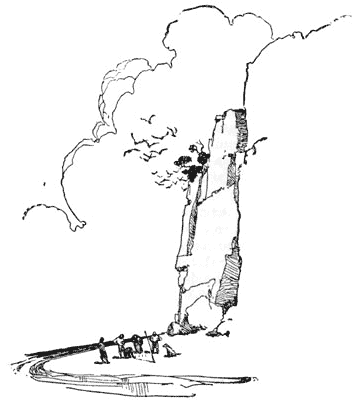 1972.5416; 1061; 0;000
1972.6250; 1045; 0;000
1972.7084; 1062; 0;000
1972.7916; 1036; 0;000
1972.8750; 1131; 0;000
1972.9584;-99999;00;000
1973.0416; 1169; 0;000
1973.1250;-99999;00;000
1973.2084; 1008; 1;000
1973.2916; 1066; 0;000
1973.3750; 1030; 0;000
1973.4584; 1033; 0;000
1973.5416; 1040; 0;000
1973.6250; 1050; 0;000
1973.7084; 1078; 0;000
1973.7916; 1092; 0;000
1973.8750; 1109; 0;000
1973.9584; 1000; 0;000
1974.0416; 1055; 0;000
1974.1250; 1041; 0;000
1974.2084; 1013; 0;000
1974.2916; 1013; 0;000
1974.3750; 1021; 0;000
1974.4584; 1017; 0;000
1974.5416; 1029; 0;000
1974.6250; 1044;11;000
1974.7084; 987;10;000
1974.7916; 994; 0;000
1974.8750; 1091; 0;000
1974.9584; 1132; 0;000
1975.0416; 1054; 0;000
1975.1250; 1030; 0;000
1975.2084; 1086; 0;000
1975.2916; 1082; 0;000
1975.3750; 1038; 0;000
1975.4584; 1036; 0;000
1975.5416; 981; 0;000
1975.6250;-99999;00;000
1975.7084;-99999;00;000
1975.7916;-99999;00;000
1975.8750;-99999;00;000
1975.9584; 1037;10;000
1976.0416; 1058; 0;000
1976.1250; 974; 0;000
1976.2084; 996; 0;000
1976.2916; 1010; 0;000
1976.3750; 961; 0;000
1976.4584; 1061; 7;000
1976.5416;-99999;00;000
1976.6250;-99999;00;000
1976.7084; 1076; 0;000
1976.7916; 1078; 0;000
1976.8750; 1130; 9;000
1976.9584;-99999;00;000
1977.0416; 1044; 6;000
1977.1250; 886;10;000
1977.2084; 1062; 3;000
1977.2916; 968; 2;000
1977.3750; 1071;11;000
1977.4584; 1075; 0;000
1977.5416;-99999;00;000
1977.6250; 1016; 2;000
1977.7084; 1144; 5;000
1977.7916; 1127; 7;000
1977.8750; 1032; 4;000
1977.9584; 1190; 4;000
1978.0416; 1066; 0;000
1978.1250; 1150; 0;000
1978.2084; 1050; 0;000
1978.2916; 1105; 0;000
1978.3750; 997; 0;000
1978.4584; 1005; 0;000
1978.5416; 1037; 0;000
1978.6250; 1024; 0;000
1978.7084; 1091; 0;000
1978.7916; 1017; 0;000
1978.8750; 1026; 0;000
1978.9584; 1139; 0;000
1979.0416; 1087; 0;000
1979.1250; 1176; 0;000
1979.2084; 1020;10;000
1979.2916; 1038; 4;000
1979.3750; 1007; 7;000
1979.4584;-99999;00;000
1979.5416; 1050; 1;000
1979.6250; 1056; 1;000
1979.7084; 1013; 0;000
1979.7916; 1068; 0;000
1979.8750;-99999;00;000
1979.9584;-99999;00;000
1980.0416;-99999;00;000
1980.1250;-99999;00;000
1980.2084;-99999;00;000
1980.2916; 933; 8;000
1980.3750; 1037; 0;000
1980.4584; 1018; 8;000
1980.5416; 1061; 0;000
1980.6250; 1083; 0;000
1980.7084; 1067; 8;000
1980.7916; 1255;11;000
1980.8750;-99999;00;000
1980.9584; 1068; 3;000
1981.0416; 1016; 0;000
1981.1250; 845; 0;000
1981.2084; 1149; 0;000
1981.2916; 1058; 0;000
1981.3750; 1012; 3;000
1981.4584;-99999;00;000
1981.5416; 1150; 2;000
1981.6250; 1083;10;000
1981.7084;-99999;00;000
1981.7916;-99999;00;000
1981.8750;-99999;00;000
1981.9584; 1246; 0;000
1982.0416; 1158; 1;000
1982.1250; 1009; 0;000
1982.2084; 989; 0;000
1982.2916; 1065; 0;000
1982.3750; 1020; 0;000
1982.4584; 1032; 0;000
1982.5416;-99999;00;000
1982.6250;-99999;00;000
1982.7084; 1008; 0;000
1982.7916; 1104; 0;000
1982.8750; 1006; 0;000
1982.9584; 1059; 2;000
1983.0416; 1029; 2;000
1983.1250; 1079; 0;000
1983.2084; 1096; 0;000
1983.2916; 1035; 4;000
1983.3750; 1075; 3;000
1983.4584; 1099; 0;000
1983.5416;-99999;00;000
1983.6250;-99999;00;000
1983.7084;-99999;00;000
1983.7916; 1095; 0;000
1983.8750; 1229; 0;000
1983.9584; 1131; 0;000
1984.0416; 1001; 0;000
1984.1250;-99999;00;000
1984.2084; 1057; 0;000
1984.2916; 1185; 0;000
1984.3750; 1072;10;000
1984.4584; 1097; 0;000
1984.5416;-99999;00;000
1984.6250; 1080; 0;000
1984.7084; 1086; 1;000
1984.7916; 1063; 1;000
1984.8750; 1119; 0;000
1984.9584; 1025; 0;000
1985.0416; 1198; 0;000
1985.1250; 1003; 0;000
1985.2084; 1018; 0;000
1985.2916; 997; 0;000
1985.3750; 1011; 0;000
1985.4584; 1027; 0;000
1985.5416; 1009; 0;000
1985.6250; 1026; 0;000
1985.7084; 1043; 0;000
1985.7916; 1087; 5;000
1985.8750; 1086; 0;000
1985.9584; 1093; 0;000
1986.0416; 1022; 0;000
1986.1250; 1055; 0;000
1986.2084; 948; 0;000
1986.2916; 1010; 7;000
1986.3750; 1020; 5;000
1986.4584; 1058; 0;000
1986.5416; 1073; 1;000
1986.6250; 1034; 0;000
1986.7084; 1043; 0;000
1986.7916; 1081; 8;000
1986.8750; 1054; 0;000
1986.9584; 1023; 0;000
1987.0416; 1148; 2;000
1987.1250; 1149; 0;000
1987.2084; 1037; 0;000
1987.2916; 987; 0;000
1987.3750; 988; 0;000
1987.4584; 1052; 0;000
1987.5416; 1067; 0;000
1987.6250; 1081; 0;000
1987.7084; 1066; 0;000
1987.7916; 1016; 0;000
1987.8750; 1069; 0;000
1987.9584; 1255; 0;000
1988.0416; 1021; 0;000
1988.1250; 1018; 0;000
1988.2084; 1019; 0;000
1988.2916; 1156; 0;000
1988.3750; 1026; 0;000
1988.4584; 1115; 0;000
1988.5416; 1030; 0;000
1988.6250; 1043; 0;000
1988.7084; 1065; 0;000
1988.7916; 1061; 0;000
1988.8750; 1172; 0;000
1988.9584; 1097; 0;000
1989.0416; 1076; 0;000
1989.1250; 979; 0;000
1989.2084; 915; 0;000
1989.2916; 963; 0;000
1989.3750; 971; 0;000
1989.4584; 1031; 0;000
1989.5416; 1088; 0;000
1989.6250; 1126; 0;000
1989.7084; 992; 0;000
1989.7916; 1006; 0;000
1989.8750; 1105; 0;000
1989.9584; 1108; 0;000
1990.0416; 1009; 0;000
1990.1250;-99999;00;000
1990.2084; 906; 0;000
1990.2916; 924; 0;000
1990.3750; 1059; 0;000
1990.4584; 1038; 0;000
1990.5416; 1065; 0;000
1990.6250; 1045; 0;000
1990.7084; 1024; 0;000
1990.7916; 1096; 0;000
1990.8750; 1227; 0;000
1990.9584; 1087; 0;000
1991.0416; 1061; 0;000
1991.1250; 1014; 0;000
1991.2084; 1137; 0;000
1991.2916; 1020; 0;000
1991.3750; 1099; 0;000
1991.4584; 1166; 0;000
1991.5416; 1262; 0;000
1991.6250; 1084; 0;000
1991.7084; 1116; 1;000
1991.7916; 1086; 0;000
1991.8750; 1097; 0;000
1991.9584; 1142; 0;000
1992.0416; 1140; 0;000
1992.1250; 1140; 0;000
1992.2084;-99999;00;000
1992.2916;-99999;00;000
1992.3750;-99999;00;000
1992.4584;-99999;00;000
1992.5416;-99999;00;000
1992.6250;-99999;00;000
1992.7084;-99999;00;000
1992.7916;-99999;00;000
1992.8750;-99999;00;000
1992.9584;-99999;00;000
1993.0416;-99999;00;000
1993.1250;-99999;00;000
1993.2084;-99999;00;000
1993.2916;-99999;00;000
1993.3750;-99999;00;000
1993.4584;-99999;00;000
1993.5416;-99999;00;000
1993.6250;-99999;00;000
1993.7084;-99999;00;000
1993.7916;-99999;00;000
1993.8750;-99999;00;000
1993.9584;-99999;00;000
1994.0416;-99999;00;000
1994.1250;-99999;00;000
1994.2084;-99999;00;000
1994.2916;-99999;00;000
1994.3750;-99999;00;000
1994.4584;-99999;00;000
1994.5416;-99999;00;000
1994.6250;-99999;00;000
1994.7084;-99999;00;000
1994.7916;-99999;00;000
1994.8750;-99999;00;000
1994.9584;-99999;00;000
1995.0416;-99999;00;000
1995.1250;-99999;00;000
1995.2084;-99999;00;000
1995.2916;-99999;00;000
1995.3750;-99999;00;000
1995.4584;-99999;00;000
1995.5416;-99999;00;000
1995.6250;-99999;00;000
1995.7084;-99999;00;000
1995.7916;-99999;00;000
1995.8750;-99999;00;000
1995.9584;-99999;00;000
1996.0416;-99999;00;000
1996.1250;-99999;00;000
1996.2084;-99999;00;000
1996.2916;-99999;00;000
1996.3750;-99999;00;000
1996.4584;-99999;00;000
1996.5416;-99999;00;000
1996.6250;-99999;00;000
1996.7084;-99999;00;000
1996.7916;-99999;00;000
1996.8750;-99999;00;000
1996.9584;-99999;00;000
1997.0416;-99999;00;000
1997.1250;-99999;00;000
1997.2084;-99999;00;000
1997.2916;-99999;00;000
1997.3750;-99999;00;000
1997.4584;-99999;00;000
1997.5416;-99999;00;000
1997.6250;-99999;00;000
1997.7084;-99999;00;000
1997.7916;-99999;00;000
1997.8750;-99999;00;000
1997.9584;-99999;00;000
1998.0416;-99999;00;000
1998.1250;-99999;00;000
1998.2084;-99999;00;000
1998.2916;-99999;00;000
1998.3750;-99999;00;000
1998.4584;-99999;00;000
1998.5416;-99999;00;000
1998.6250;-99999;00;000
1998.7084;-99999;00;000
1998.7916;-99999;00;000
1998.8750;-99999;00;000
1998.9584;-99999;00;000
1999.0416;-99999;00;000
1999.1250;-99999;00;000
1999.2084;-99999;00;000
1999.2916;-99999;00;000
1999.3750;-99999;00;000
1999.4584;-99999;00;000
1999.5416;-99999;00;000
1999.6250;-99999;00;000
1999.7084;-99999;00;000
1999.7916;-99999;00;000
1999.8750;-99999;00;000
1999.9584;-99999;00;000
2000.0416;-99999;00;000
2000.1250;-99999;00;000
2000.2084;-99999;00;000
2000.2916;-99999;00;000
2000.3750;-99999;00;000
2000.4584;-99999;00;000
2000.5416;-99999;00;000
2000.6250;-99999;00;000
2000.7084;-99999;00;000
2000.7916;-99999;00;000
2000.8750;-99999;00;000
2000.9584;-99999;00;000
2001.0416;-99999;00;000
2001.1250;-99999;00;000
2001.2084;-99999;00;000
2001.2916;-99999;00;000
2001.3750;-99999;00;000
2001.4584;-99999;00;000
2001.5416;-99999;00;000
2001.6250;-99999;00;000
2001.7084;-99999;00;000
2001.7916;-99999;00;000
2001.8750;-99999;00;000
2001.9584;-99999;00;000
2002.0416;-99999;00;000
2002.1250;-99999;00;000
2002.2084;-99999;00;000
2002.2916;-99999;00;000
2002.3750;-99999;00;000
2002.4584;-99999;00;000
2002.5416;-99999;00;000
2002.6250;-99999;00;000
2002.7084;-99999;00;000
2002.7916;-99999;00;000
2002.8750;-99999;00;000
2002.9584;-99999;00;000
2003.0416;-99999;00;000
2003.1250;-99999;00;000
2003.2084;-99999;00;000
2003.2916;-99999;00;000
2003.3750;-99999;00;000
2003.4584;-99999;00;000
2003.5416;-99999;00;000
2003.6250;-99999;00;000
2003.7084; 1010; 0;000
2003.7916; 1050; 0;000
2003.8750; 1110; 0;000
2003.9584;-99999;00;000
2004.0416;-99999;00;000
2004.1250; 1120; 0;000
2004.2084; 1050; 0;000
2004.2916; 1110; 0;000
2004.3750; 1070; 0;000
2004.4584; 1150; 0;000
2004.5416;-99999;00;000
2004.6250;-99999;00;000
2004.7084; 1120; 0;000
2004.7916; 1210; 0;000
2004.8750; 1170; 0;000
2004.9584; 1030; 0;000
2005.0416; 1100; 0;000
2005.1250; 1030; 0;000
2005.2084; 1290; 0;000
2005.2916; 1300; 0;000
2005.3750; 1170; 0;000
2005.4584; 1170; 0;000
2005.5416; 1120; 0;000
2005.6250; 1110; 0;000
2005.7084; 1150; 0;000
2005.7916; 1210; 0;000
2005.8750; 1100; 0;000
2005.9584; 1190; 0;000
2006.0416; 1220; 0;000
2006.1250; 1180; 0;000
2006.2084; 1130; 0;000
2006.2916;-99999;00;000
2006.3750;-99999;00;000
2006.4584;-99999;00;000
2006.5416; 1040; 0;000
2006.6250; 1150; 0;000
2006.7084; 1110; 0;000
2006.7916; 1210; 0;000
2006.8750; 1160; 0;000
2006.9584; 1190; 0;000
2007.0416; 1170; 0;000
2007.1250; 1160; 0;000
2007.2084; 1040; 0;000
2007.2916; 1180; 0;000
2007.3750; 1180; 0;000
2007.4584;-99999;00;000
2007.5416; 920; 0;000
2007.6250; 900; 0;000
2007.7084; 1020; 0;000
2007.7916; 1080; 0;000
2007.8750; 1120; 0;000
2007.9584; 1170; 0;000
2008.0416; 1140; 0;000
2008.1250; 1100; 0;000
2008.2084; 1090; 0;000
2008.2916; 1050; 0;000
2008.3750; 1200; 0;000
2008.4584; 1160; 0;000
2008.5416; 1100; 0;000
2008.6250;-99999;00;000
2008.7084;-99999;00;000
2008.7916; 1020; 0;000
2008.8750; 1050; 0;000
2008.9584;-99999;00;000
2009.0416;-99999;00;000
2009.1250;-99999;00;000
2009.2084;-99999;00;000
2009.2916;-99999;00;000
2009.3750;-99999;00;000
2009.4584;-99999;00;000
2009.5416;-99999;00;000
2009.6250;-99999;00;000