In case I haven't mentioned this already, I am really, really, really excited about In(ter)ventions — Literary Practice At The Edge: A Gathering happening at The Banff Centre February 18, 2010 – February 21, 2010. I had the good fortune to be involved in the planning of this event. In December 2008, Steven Ross Smith – Director of Literary Arts at The Banff Centre – invited Marjorie Perloff, Lance Olsen, Fred Wah and me to Banff for a three-day think tank on bringing new practices to the the Literary Arts program. The incredible diversity of practice, knowledge and experience at that table was both humbling and exhilarating. It has been wonderful watching the many names, works, issues and ideas from a vast array of literary practices we discussed coalesce into the dreamboat agenda we have today.
The best part of this agenda is, now we get to go enact it – live in real time in Banff. On Friday, February 19, 2PM, I'm on a panel on Digital Effects – Digital Literary Creation & Dissemination with Stephanie Strickland and Chris Funkhouser moderated by Nick Montfort. Later, at 8PM that evening, I'm doing a reading/performance with Lance Olsen and Erin Moure. Then, on Saturday February 20, at 3:30PM, I'm presenting a screening of digital literature co-curated with Ram Devineni. For the rest of In(ter)ventions I'll be litstening, watching and reading with rapt attention, catching up with friends and generally resisting the urge to ask everyone for their autographs.
The full In(ter)ventions agenda (pdf): http://www.banffcentre.ca/programs/id/0900/925/agenda.pdf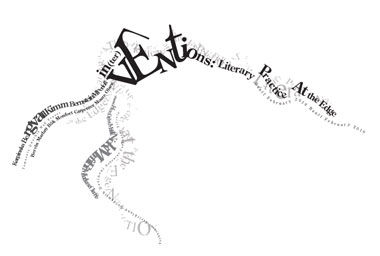 . . . . .