I'm thrilled to announce that my recent hybrid print and web-based work The Gathering Cloud has been shortlisted for the New Media Writing Prize 2016. Winners will be announced at the New Media Writing Prize Award Ceremony, which will get underway at 18.00 on 18 January 2017 at Bournemouth University.
As it happens, I was invited many months ago to give the keynote address that evening. The tile of my talk will be: Things Rarely Turn Out How I Intend them To. Now truer than ever. Admission is free and all are welcome. Register Here.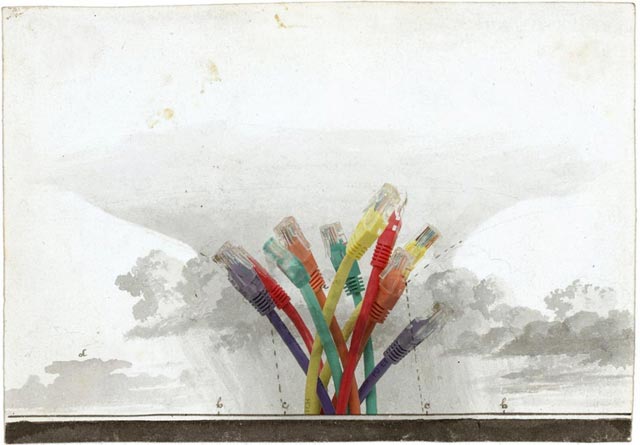 Of The Gathering Cloud, media theorist Jussi Parikka Writes:
J.R.Carpenter's new hybrid print and web-based work The Gathering Cloud unfolds as fittingly dreamy, beautiful piece with hypertextual hendecasyllabic verses that attach solidly to the undergrounds of contemporary data clouds.

Like her earlier work, it engages in a contemporary that is entangled between the past and the now. The topic of the cloud becomes the vehicle that drives the work, from Luke Howard's "Essay on the Modifications of Clouds" (1803) to querying the environmental significance of any word, any seemingly fleeting moment captured as image, uploaded, and stored on the cloud as part of the transactions of data that are the humming backbone of our digital poetics.

~ Jussi Parikka, Machinology
The Gathering Cloud was commissioned by NEoN Digital Arts Festival, Dundee, UK, 9-13 November 2016. Many thanks to the curators Sarah Cook and Donna Holford-Lovell.
Further reading: NEoN speaks with JR Carpenter
View the work online here: The Gathering Cloud
View the full New Media Writing Prize 2016 Shortlist