I'm hitting the road next week, to talk archaeologies of experimental wind weather writing and unconventionalities of weird web art design to students, faculty, and anyone who turns up really, at Epsom, Southampton, and Winchester school of Art.
On Monday 5 February 12:30-13:30 I'll be speaking to Graphic Design students, faculty, and members of the public at the University for the Creative Arts in Epsom. I think the event poster gives fair warning of my highly eccentric approach to web 'design'. I hope a lively discussion of how very best not to do things ensues.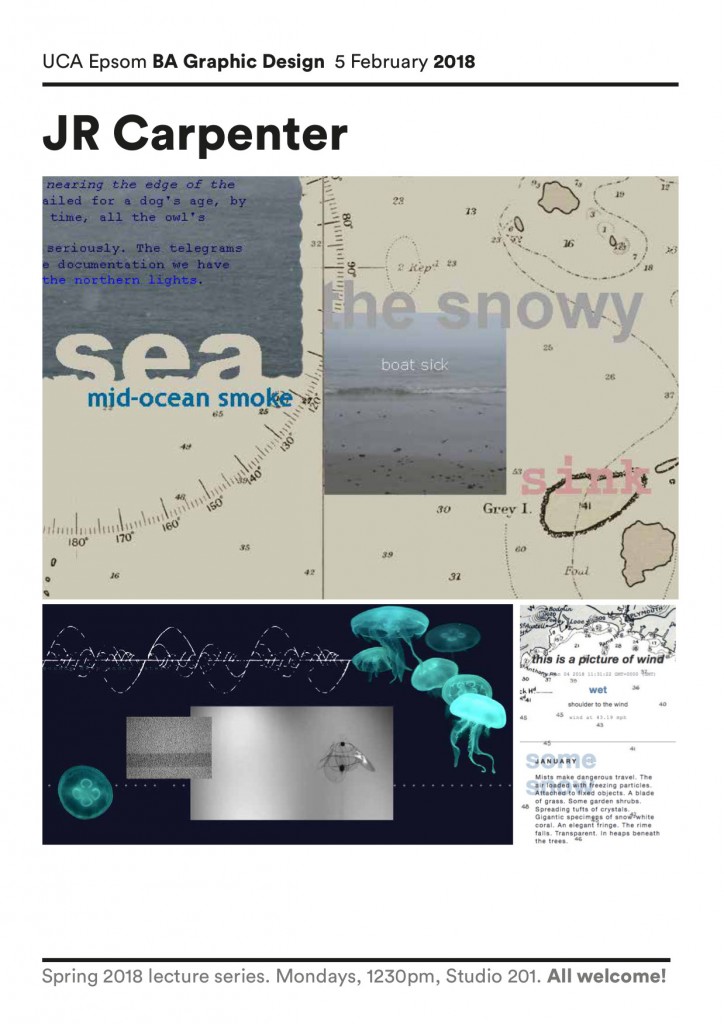 On Thursday 8 February I'll head south to Southampton to give a reading at the excellent ENTROPICS experimental poetry series. In advance of the reading, Sarah Hayden asked me a few interview questions. My answers, along with interviews with past ENTROPICS poets are online here. I am deeply indebted to the organizers for the fabulous event poster, below. The reading will take place at 18:30–21:00 at Mettricks Old Town Cafe, 117 High St, Southampton SO14 2AA, UK. All are welcome.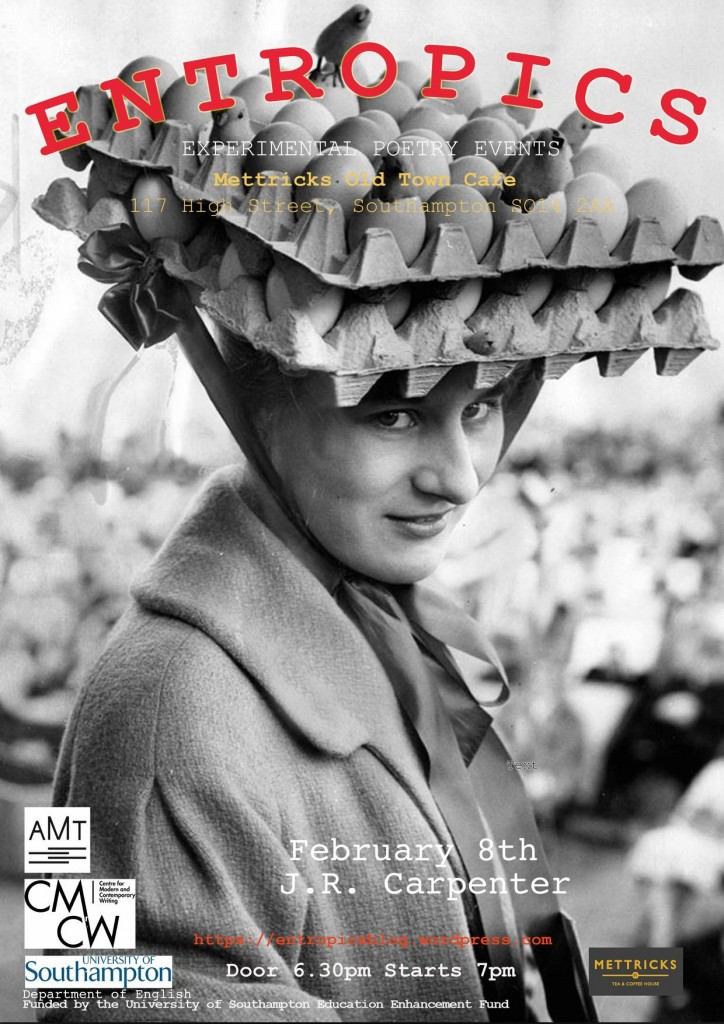 And then onward on Friday 9 February to talk about my new web-based work This is a Picture of Wind at the Archaeologies of Media and Technology (AMT) Research Group at Winchester School of Art as part of their Talking Heads Series. The event will take place at Winchester School of Art, Lecture Theatre A, 15:00-17:00. It's free, and open to the public. For more information, see the event page Writing a Picture of Wind. Many thanks to AMT director Jussi Parikka for putting the Southampton-Winchester bit of the tour together.